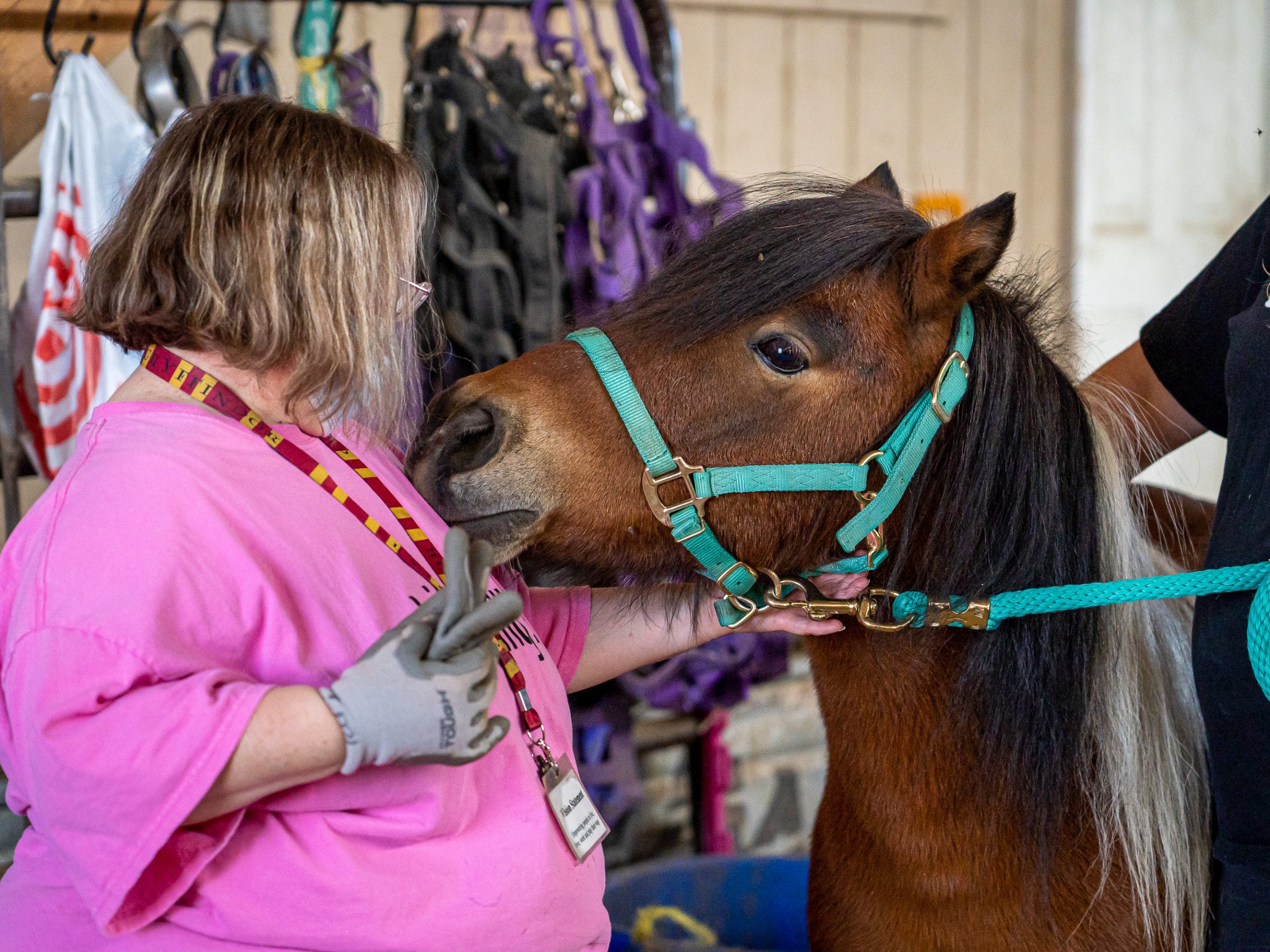 In our opinion, the benefits to working around horses is limitless. Therapy can come in a variety of forms and we at LASSO support equine therapy through supporting community organizations and special needs groups, and encouraging public involvement with volunteer programs.
The evidence for psychological and physical healing in relation to horse work is very well documented. LASSO was very active in Special Olympics when it was held regionally in Pagosa Springs, CO. Years of service with horses and special needs individuals has left leadership at LASSO well versed and open to all opportunities for horses and people to come together to benefit one another.
Envision Program
Envision's Work Crew offers employment opportunity in group setting with direct supervision and the opportunity to develop employment skills, appropriate social interactions and positive work ethics. Work Crew members act as a team to tackle projects on LASSO's facility like mucking out runs and stalls, grooming horses, filling waters, and helping with barn chores. This work is rewarding for all involved, and it affords Envision members time with the horses who need positive human interaction. Horses have an innate ability to instill confidence and responsibility in humans who care for them.